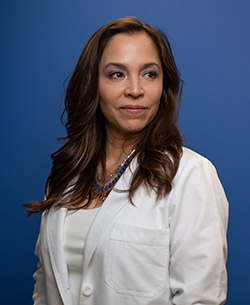 Foundation for an Informed Texas is proud to welcome Wendy Askew, MD to our Board of Directors! Dr. Wendy Askew is a board-certified Obstetrician/Gynecologist in private practice in San Antonio, Texas. She is also board-certified in Functional and Regenerative Medicine. Dr Askew participated in our
Community Conversation
in Amarillo, TX. She will also be a part of our Texas Veteran Conference in October discussing how cannabis works.
Dr. Askew is a proud veteran of the USAF where she served on Active Duty for over eleven years. During her nearly twenty-year career in medicine, she has served on various hospital committees, trained residents in academic medicine programs, participated in medical missions, and built a thriving private practice. Dr. Askew hosts a vlog entitled The Whole Truth and is a contributing medical expert for many local and national publications.
She is on a mission to help patients achieve real health and wellness throughout their lives through the integration of holistic, regenerative, and conventional medicine therapies. Personally experiencing the healing effects of cannabis medicine on her own autoimmune disease has deepened her conviction that patients deserve broad access to this healing plant.
Learn more about our Board of Directors.
Note: Thanks to some generous supporters, we are now halfway to our mark for our office fundraising goal! Any donation that you can make to help keep us in our office and working through the legislative session is greatly appreciated (and tax deductible).