Meet the Executive Director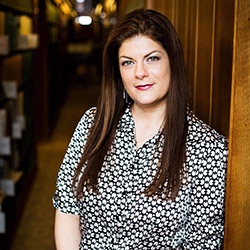 Jax Finkel
Executive Director
Jax Finkel is Executive Director for Foundation for an Informed Texas. After a decade of involvement in marijuana law reform, she founded this 501c3 nonprofit which focuses on rural education. In her tenor, Jax has given hundreds of interviews and participated in many panel discussions and speaking engagements. Jax has also been quoted in the Texas Tribune, Forbes and every major news outlet in Texas. Informed Texas produced a successful medical cannabis ad campaign that was played on MSNBC and Fox News which reached over 1.8 million Texans. She created curriculum, helped organize and execute regional trainings from 2015 to the present. She offers expert testimony before city council and the Texas Legislature. She believes in freely sharing information and facilitating organizational growth. Cannabis law reform is her passion. She is a native Texans who lives in the Capitol City.
Email:
[email protected]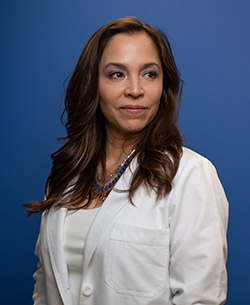 Wendy Askew, MD
Medical Director
Dr. Wendy Askew is a board-certified Obstetrician/Gynecologist in private practice in San Antonio, Texas. She has also board-certified in Functional and Regenerative Medicine.
She is on a mission to help patients achieve real health and wellness throughout their lives through the integration of holistic, regenerative, and conventional medicine therapies. Having personally experienced the healing effects of cannabis medicine on her own autoimmune disease has deepened her conviction that patients deserve broad access to this healing plant.
Dr. Askew is a proud veteran of the USAF where she served on Active Duty for over eleven years. During her nearly twenty-year career in medicine she has served on various hospital committees, trained residents in academic medicine programs, participated in medical missions, and built a thriving private practice. Dr. Askew hosts a vlog entitled The Whole Truth and is a contributing medical expert for many local and national publications.
She is married to Sam Sitterle, and has two beautiful daughters, Hannah and Sophie, and a handful of rescue pets. When she isn't working, she enjoys exercise, travel, meditation, crime podcasts and personal & professional growth
Email:
[email protected]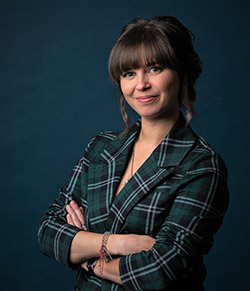 Corinne Wilder
Director
Corinne has spent her career fusing her childhood love for science with the rigors of international business development. She earned a bachelor's degree in ecology and marine biology from Texas A&M University at Corpus Christi, where she took particular interest in genetics, cell biology and plant science. A few years later, she entered the lighting industry at Universal Lighting Technologies and Panasonic (ULT), where she tracked LED sales forecasting and demand planning and was responsible for reviewing energy standards and codes for lighting technology. She earned her MBA from Lipscomb University in 2014, rounding out her career at ULT which covered multiple disciplines from customer service, technical engineering, marketing, lead generation, business development, and sales management. In 2016, Corinne started as manager of sales operations at Fluence, where she was responsible for all internal sales teams and resources before eventually becoming Fluence's VP of Global Commercial Operations. Today, she is responsible for all international business reporting and analytics for internal operations, heading the company's commercial support teams, including the utility rebates and incentives program, and directing internal processes to meet global strategic goals for the cannabis and commercial food markets.
Email:
[email protected]
Lisa Wise
Treasurer
Lisa Wise has an inexplicable love for the start-up life and has been working in them for the last 8 years. Her attention to detail and ability to think outside of the box has made her an integral part of getting several teams off the ground. Lisa started volunteering for cannabis nonprofits in 2011. When FIT formed in 2017, Lisa was considered for a board member position based on her broad professional skills and her dedication to the cause. She works daily to educate regarding cannabis and can also be seen at the capitol engaging civically. Lisa wants to empower Texans to embrace safe and legal access for all citizens so that we can end the systemic racism, health issues and general malaise in our society caused simply by a harmless plant. Lisa is a Founding Director for our organization.
Email:
[email protected]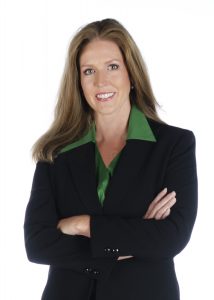 Nishi Whiteley
Resource Director
Nishi Whiteley (pronounced Nee-sha), is the COO of CReDO Science, LLC, a biopharma IP holding company dedicated to commercializing patented products generated from CReDO's investigation of the cannabis plant and the endocannabinoid system (ECS). She is also the VP of Business Development at Breeder's Best, a cannabis IP genetics company, a cannabis educator, speaker and author. She was a contributing science writer at ProjectCBD.org and a member of the executive team at the International Cannabis and Cannabinoids Institute. After seeing the relief cannabis provided her mother at the end of her battle with lung cancer, Whiteley was inspired to share what she learned in her book Chronic Relief: A Guide to Cannabis for the Terminally and Chronically Ill, so others would benefit from her mother's experience. Whiteley curates the educational cannabis website www.MyChronicRelief.com with the aim of helping the sick and suffering, their caregivers, clinicians, and legislators understand the merits of cannabis as a safe and efficacious medicine, bringing science and reason to the forefront of our conversation about cannabis. Whiteley grew up on a farm outside of Pflugerville, Texas. She teaches yoga and enjoys gardening, hiking and cooking. Nishi is a Founding Director for our organization.
Email:
[email protected]