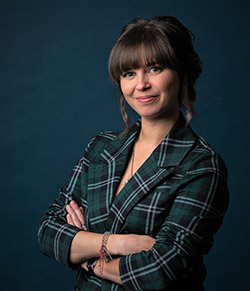 Foundation for an Informed Texas is proud to welcome Corinne Wilder to our Board of Directors! Corinne is VP of Global Commercial Operations with Fluence. She has spent her career fusing her childhood love for science with the rigors of international business development. We look forward to creating pertinent content on horticulture and sustainability with Corinne.
Corinne earned a bachelor's degree in ecology and marine biology from Texas A&M University at Corpus Christi, where she took particular interest in genetics, cell biology and plant science. A few years later, she entered the lighting industry at Universal Lighting Technologies and Panasonic (ULT), where she tracked LED sales forecasting and demand planning and was responsible for reviewing energy standards and codes for lighting technology. She earned her MBA from Lipscomb University in 2014, rounding out her career at ULT which covered multiple disciplines from customer service, technical engineering, marketing, lead generation, business development, and sales management.
In 2016, Corinne started as manager of sales operations at Fluence, where she was responsible for all internal sales teams and resources before eventually becoming Fluence's VP of Global Commercial Operations. Today, she is responsible for all international business reporting and analytics for internal operations, heading the company's commercial support teams, including the utility rebates and incentives program, and directing internal processes to meet global strategic goals for the cannabis and commercial food markets.
Learn more about our Board of Directors. Also check out our agenda for our upcoming Veteran Conference. Registration will be available soon!
Note: Thanks to some generous supporters, we are now 60% to our mark for our office fundraising goal! Any donation that you can make to help keep us in our office and working through the legislative session is greatly appreciated (and tax deductible).