Foundation for an Informed Texas (FIT) has been hard at work educating Texans about cannabis in 2019! Our mission is to provide timely, expert information to citizens, legislators, regulators, medical professionals and law enforcement on the most pressing topics in the cannabis industry:
The development of a well-regulated and science-driven regulatory structure for hemp and cannabis products
Education of citizens, medical professionals, legislators and regulators on cannabis research to expand support for safe and legal access to cannabis
Education of law enforcement on the facts and data about the cannabis plant and the impact that policies have on the public.
Make a tax-deductible donation today to FIT!
We reached these goals in 2019 by working closely with allies to accomplish the following: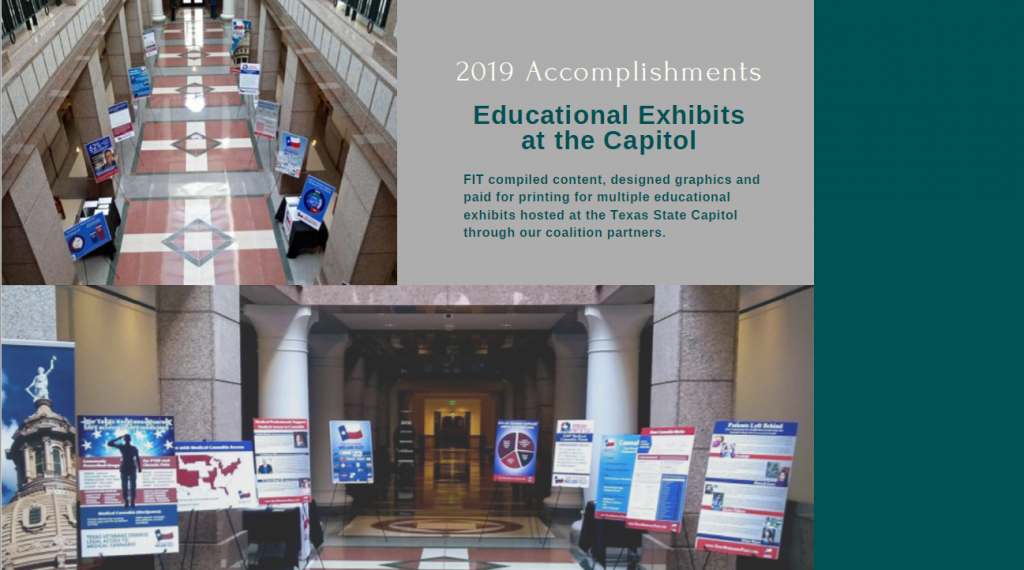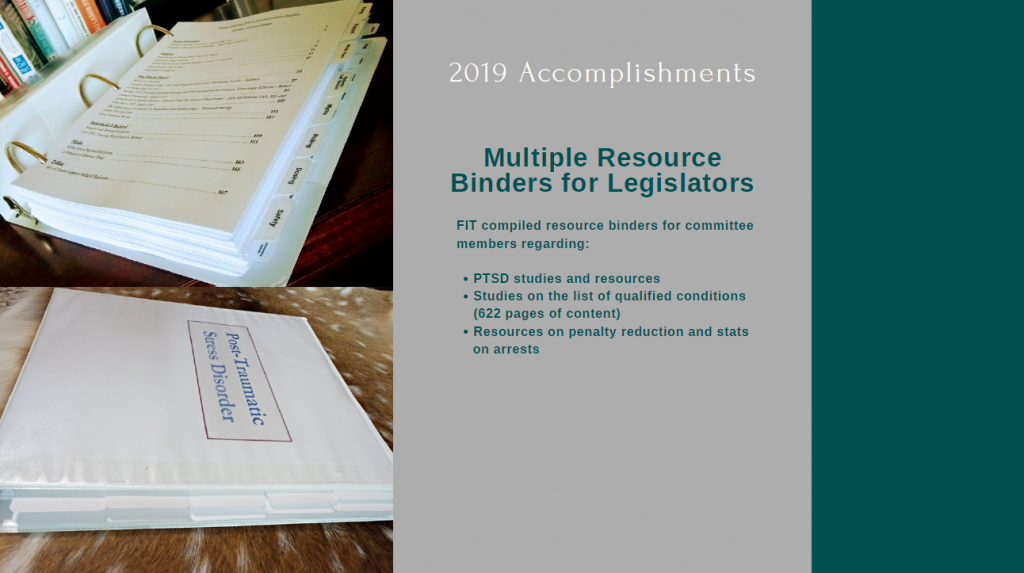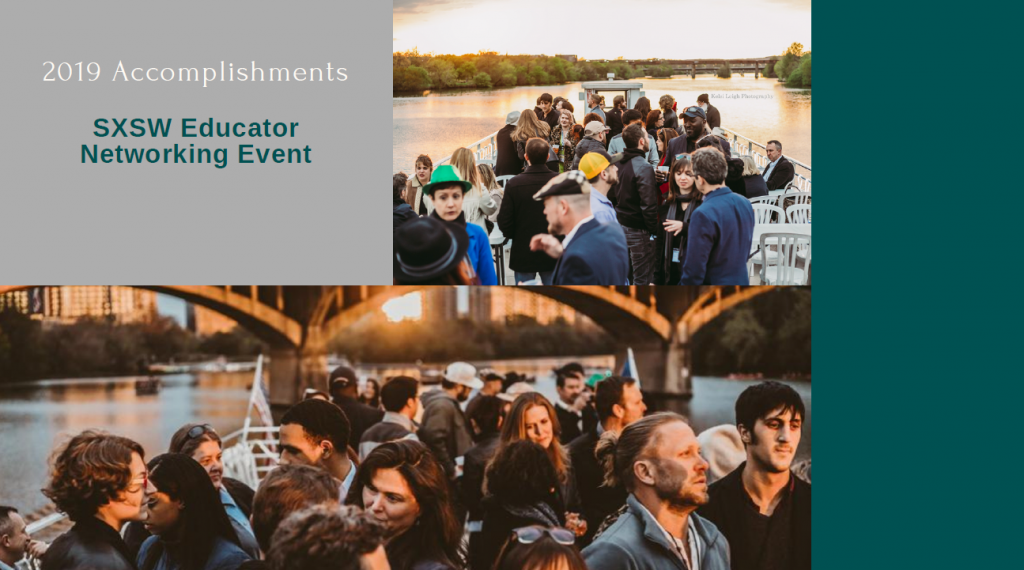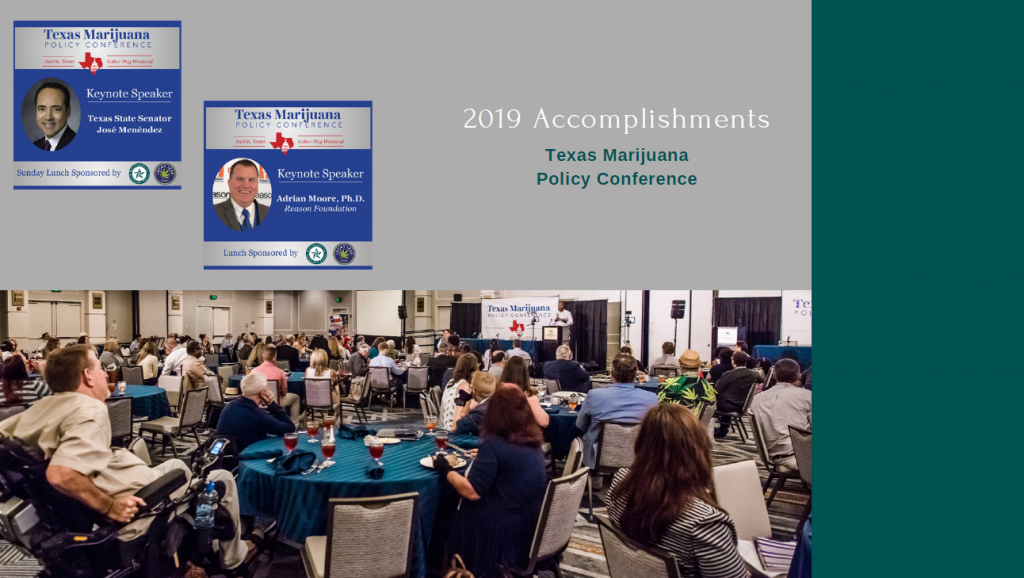 To continue to build on our successes, we have already planned out much of what we want to accomplish in 2020.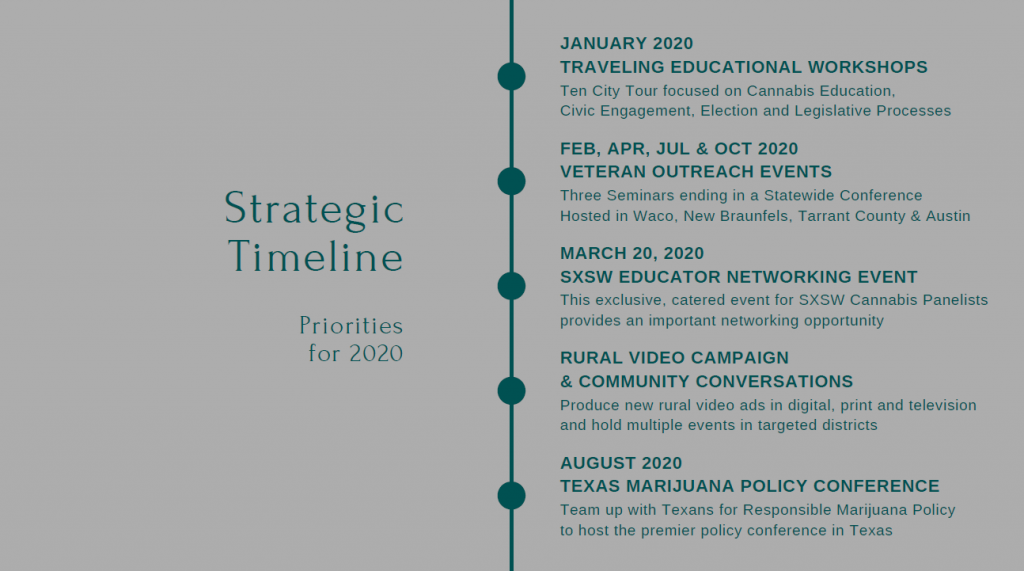 We have already teamed up with our coalition allies to kick off the new year with a series of 10 regional advocacy workshops throughout Texas in January.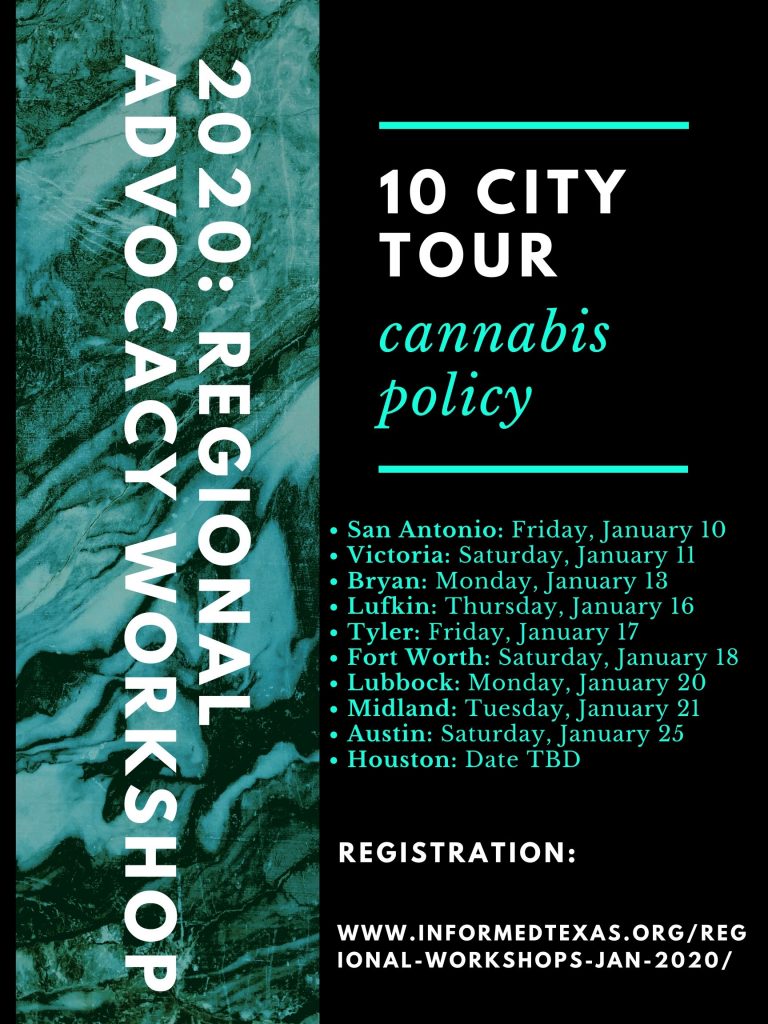 Every act of generosity counts, and each means even more when we give together. Make a one time donation or become a sustaining donor we can rely on during the interim and leading into the 2021 Legislative Session.
Thank you for participating and being part of the change!
Reminder: Texans have until 5pm on December 31st, 2019 to submit feedback to the Department of State Health Services (DSHS) regarding the draft Consumable Hemp Product Program regulations. To review the draft regulations and learn hot to submit comment, click here.