The Bryan, TX community now knows more about medical marijuana thanks to the Foundation for an Informed Texas!
Experts, patients, caregivers and church leaders had a chance to learn about medical cannabis, the current Texas cannabis program and ways to replace opioids and over-the-counter pain medications with this plant. The event took place that the First United Methodist Church of Bryan and the panelists included:
- Senior Pastor at First United Methodist Church in Bryan
- Dr. Wendy Askew - Functional and Regenerative Medicine at Dr. Rogers Centers
- Judge John Delaney - Senior District Judge for the State of Texas
- Major David Bass - Retired U.S. Army Major
- Jax Finkel - Executive Director of FIT
- Melanie Oellig, Caregiver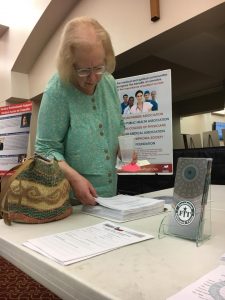 View the live stream HERE.
View our Bryan Community Conversation 2018 slide show presentation.
Event pictures can be found HERE.